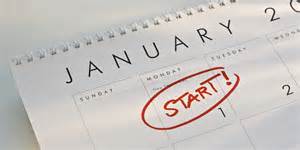 Forty-five percent of Americans make New Year's Resolutions. In my work over the past nine years, I have seen the effects that decluttering and organizing can have on individuals and families so I offer you my potential solutions, to your potential resolutions:
1. Lose weight When the kitchen and your meal planning is organized, you are more likely to eat at home, consuming healthier meals and snacks.
2. Get organized Clutter and disorganization can cause strife between roommates. Learning to be more organized can help.
3. Spend less and save more When organized, you can find and use what you have, thereby purchasing less and saving money.
4. Enjoy life to the fullest When your home or office is more organized, it takes less time to do just about everything, freeing up time to enjoy the rest of life.
5. Stay fit and healthy Organizing itself burns between 170 and 200 calories per hour. If we are laughing while we do it together, it burns another 10 to 40 calories every 10 minutes. Use less time looking for things amidst the chaos and more time taking walks, experiencing new adventures.
6. Learn something exciting Work with a Professional Organizer and learn how to be more organized in your life then go out and take a new class.
7. Quit smoking All I can offer here is the fact that being more organized, greatly reduces stress. Related? Perhaps.
8. Help others in their dreams Organizing life can include fulfilling dreams. Your photos are organized enough so that you can create a photo slide show for a special event. Fall in love I can go out on a limb and say that when you are more organized in life, you are more content with yourself and may be more open to the possibility of love???
9. Spend more time with friends and family Your home is decluttered, organized and lovely. Why not offer to have friends over for a game night, or offer to host the next family gathering and create more memories.